DATA DI RILASCIO ED EPISODI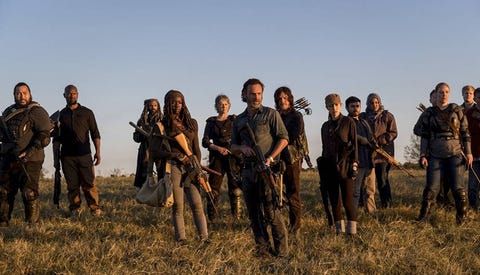 La stagione 9 di "The Walking Dead" ha iniziato le riprese il 1 ° maggio e arriverà sullo schermo in autunno. In particolare, il ​​7 ottobre.
Come nelle stagioni precedenti, ci saranno 16 episodi che verranno trasmessi divisi in due blocchi da 8.
PRIMO POSTER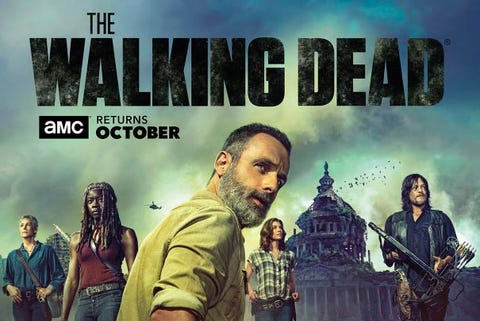 Il primo poster della stagione 9 ha due dettagli che non passano inosservati. In primo luogo, Rick ora ha i capelli corti e una barba molto più attenta, un segno del passare del tempo e forse che vive in un ambiente più sicuro. D'altra parte, vediamo l'US Capitol in rovina, quindi possiamo intuire che i protagonisti percorreranno la città di Washington DC.
IL VECCHIO MONDO CROLLA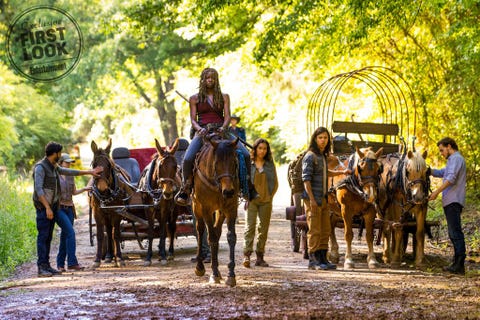 È passato molto tempo dall'apocalisse e i sopravvissuti non possono continuare a vivere dai resti della civiltà precedente. Angela Kang, nuova showrunner della serie, ha spiegato che quello che era rimasto del mondo prima della crisi sta scomparendo: "Esploreremo cosa succede quando oggetti e strutture create dall'uomo cominciano a rompersi." In questo momento, infrastrutture come strade o ponti sono andati in pezzi, e vedremo anche cosa succede quando le risorse si restringono ".
Questo dà un significato alla prima immagine della nuova stagione, pubblicata da Entertainment Weekly, in cui vediamo Michonne e altri personaggi con cavalli e carrozze: "È emerso un divertente rotolo di" western ", molte delle cose che abbiamo visto nelle scorse stagioni sono crollate, quindi ora hanno i cavalli e le carrozze da spostare al posto delle auto, sono illuminati con lampade a olio o usano diversi tipi di armi. che penso sarà divertente e nuovo per gli spettatori ".
SALTO TEMPORANEO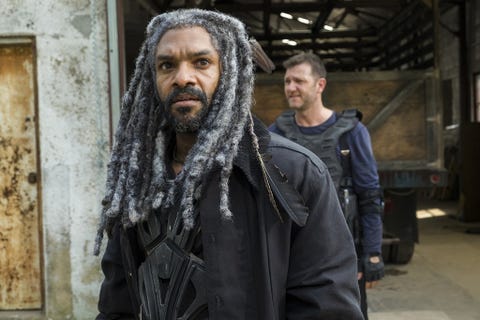 Ad un certo punto nella nuova stagione, la storia farà un salto temporaneo. "Stiamo andando a giocare con il tempo della stagione, così possiamo avanzare nella storia, stiamo lavorando a una stagione che ha un'estetica molto fresca e avremo alcune cose piuttosto divertenti", ha detto Angela Kang.
Se il salto temporaneo è simile a quello dei fumetti, sarà perché le comunità di Alexandria, Hilltop e Regno vivranno un periodo di pace.
TUTTO CONTRO RICK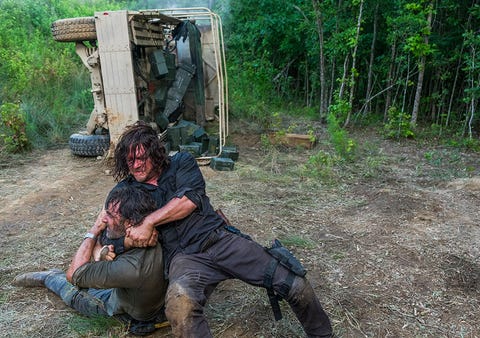 Alla fine della stagione 8 abbiamo scoperto che i protagonisti sono stati suddivisi in due campi a causa di una decisione controversa, che proseguirà nella trama dei nuovi capitoli: "Rick dovrà affrontare molte sfide quando ritorneremo con la stagione 9 . Abbiamo visto Maggie, Daryl e Jesus contro la decisione di Rick di salvare Negan che il risentimento continuerà a causare problemi " ha detto il community manager della serie, Johnny O'Dell.
ADDIO A RICK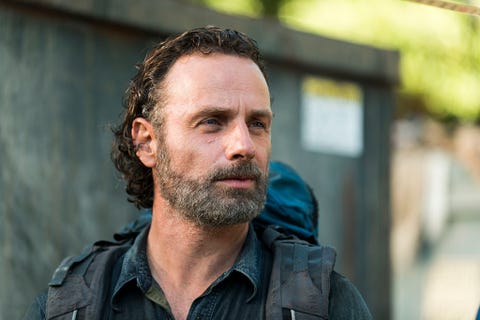 Forse la cosa più sorprendente della stagione 9 è che è stato rivelato che Rick Grimes lascerà la serie prima della fine della stagione. Anche se non si sa quale sarà il suo addio, possiamo supporre che il protagonista morirà nei nuovi episodi.
DARYL, IL NUOVO LEADER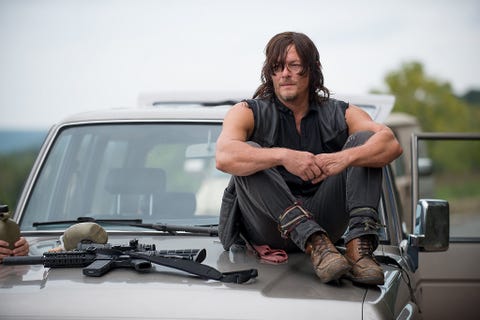 Dopo la partenza di Rick, sembra che "The Walking Dead" farà affidamento su Daryl Dixon come nuovo leader della storia. Certo, è sempre stato uno dei personaggi preferiti dai fan e il fatto che non sia nei fumetti rende la serie più imprevedibile.
Secondo diverse fonti di stampa statunitensi, l'attore Norman Reedus avrebbe ricevuto un'offerta di 20 milioni di dollari per assumere questo ruolo, anche se non è noto per quante stagioni l'accordo sarebbe stato.
Tuttavia, Norman Reedus ha chiarito al Comic-Con 2018 che "Non puoi prendere il posto di Rick nella serie, non è minimamente possibile."

TRÁILER
Durante il Comic-Con 2018 di San Diego è stato lanciato un trailer di cinque minuti della stagione 9 in cui vediamo il nuovo mondo costruito mano nella mano tra Alexandria, The Kingdom, Hilltop e persino The Sanctuary, ma anche la rivalità di Rick con Daryl e Maggie
I SUSSURRATORI ARRIVANO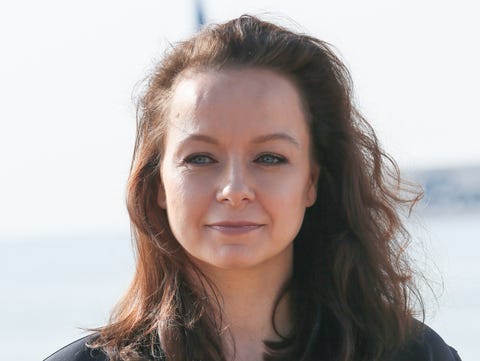 I protagonisti di "The Walking Dead" dovranno affrontare un nuovo gruppo nemico: l'Whisperer. L'attrice Samantha Morton ("Animali fantastici e dove trovarli") darà vita ad Alpha, il suo leader.
TORNA SHANE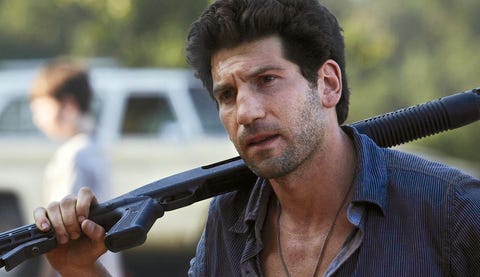 Un'altra sorpresa della stagione sarà che vedremo di nuovo Shane Walsh. Il personaggio interpretato da Jon Bernthal apparirà in un episodio e, anche se non è stato confermato come sarà, ci si può aspettare che abbia a che fare con l'addio di Rick Grimes. Se crei un episodio emotivo in cui ricordi le tue relazioni più importanti, non sarebbe inusuale che anche Lori, Carl o Glenn appaiano
MICHAEL CUDLITZ TORNA COME DIRETTORE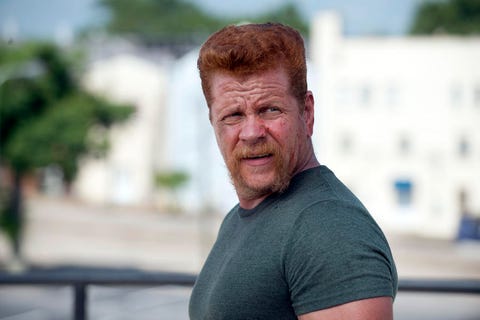 Un altro ritorno confermato per la nona stagione è quello di Michael Cudlitz, anche se al momento non è chiaro se vedremo Abraham Ford nei nuovi episodi. Ed è che l'attore parteciperà come direttore dell'edizione 9/10.
FUTURO INCERTO PER MAGGIE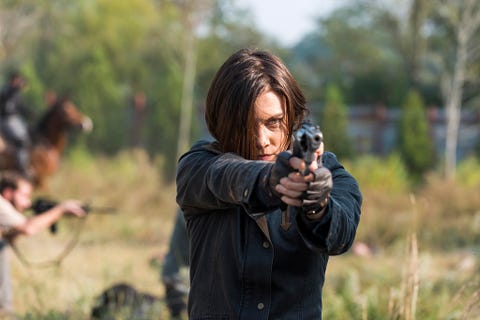 Quando ha negoziato il suo contratto per la stagione 9, l'attrice Lauren Cohan non ha raggiunto un accordo con i produttori per aumentare il suo stipendio al livello di Andrew Lincoln e Norman Reedus. Ciò ha avuto come conseguenza che ha firmato per un'altra serie, "Whisky Cavalier", che arriverà il prossimo anno nel canale ABC. Anche se nel contratto della sua nuova fiction si riflette che può continuare a lavorare su "The Walking Dead", finora è stato confermato che sarà in sei degli otto episodi della prima parte. Successivamente, non è noto.
PERSONAGGI CON MAGGIOR PESO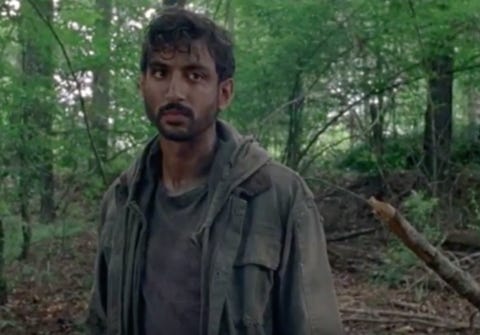 La finzione sarà rafforzata dando più spazio ad alcuni personaggi che ci hanno presentato brevemente l'anno scorso. Siddiq (interpretato da Avi Nash), e Alden (Callan McAuliffe), l'ex membro dei Salvatori che si posiziona su Hilltop, diventeranno personaggi regolari quest'anno. D'altra parte, Johnny O'Dell ha commentato che anche Enid (Katelyn Nacon) "avrà un ruolo più importante nella stagione 9 dopo essere stata retrocessa a Oceanside e a Hilltop nella stagione 8."
LAUREN RIDLOFF, L'ATTRICE SORDA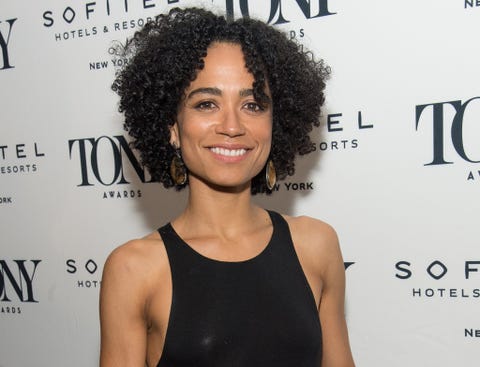 La nuova stagione presenterà Connie, un personaggio che appare per la prima volta nei fumetti nel numero 127, come parte di un gruppo di sopravvissuti guidato da una donna di nome Magna. Tuttavia, la versione televisiva sarà molto diversa, dal momento che Connie sarà sorda. La sua interprete è Lauren Ridloff, famosa attrice teatrale che ha ottenuto la nomination come miglior attrice protagonista dei Tony Awards per "I figli di un dio minore"
POKÉMON GO STYLE VIDEO GAME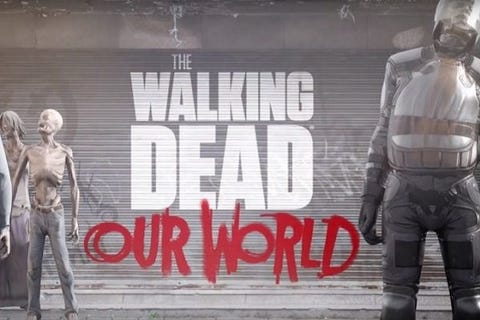 Per rendere l'attesa più sopportabile, il 12 luglio è stato lanciato il videogioco "The Walking Dead: Our World" in cui si può uccidere gli zombie che si trovano nelle vicinanze, trovare casse di rifornimenti o interagire con i nostri personaggi preferiti da la serie.