"Conversazioni con un killer: i Ted Bundy Tapes". A gennaio il film biografico sul serial killer che ha ammesso di aver ucciso 30 donne
Ci sono crimini e assassini, difficili da dimenticare, e grazie a Netflix rimarranno sempre nella nostra memoria gli orribili omicidi che hanno commesso. L'ultimo ad essere aggiunto alla lista sarà Ted Bundy , sul quale hanno preparato una nuova serie di quattro episodi che verranno rilasciati l'anno prossimo.
Il gigante dello streaming ha annunciato che "Conversations With A Killer: The Ted Bundy Tapes" porterà gli spettatori "nella mente del famigerato serial killer" . Questo è stato diretto da Joe Berlinger e presenterà interviste inedite con Bundy mentre era nel braccio della morte in Florida. Inoltre, per renderlo più speciale, la sua anteprima è prevista per il 24 gennaio 2019 , a 30 anni dalla data di esecuzione di Bundy.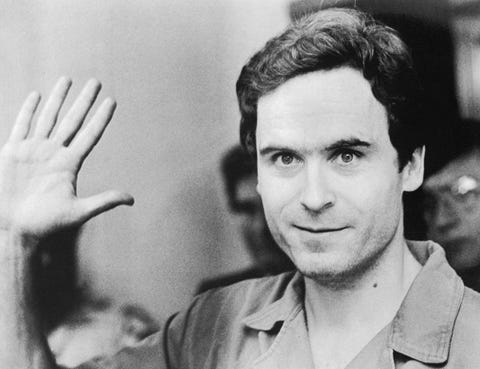 L'assassino ha confessato i suoi crimini ed è stato riconosciuto colpevole di aver ucciso 30 donne negli anni '70 . Questo documentario esplorerà anche la frenesia dei media che circonda il suo processo e il suo matrimonio con Carole Ann Boone . Una vita così intensa e interessante che è stata anche esplorata nel film Extremely Wicked, Shockingly Evil and Vile , con Zac Efron, che ha dato vita al serial killer nel film.
Il film è stato diretto anche da Berlinger (un esperto di Bundy), e questo racconto, attraverso gli occhi di Elizabeth Kloepfer (Lily Collins) , di come si è resa conto della vera natura del suo fidanzato. Il film uscirà al Sundance Film Festival il prossimo gennaio e il cast comprende anche John Malkovich, Jim Parsons, Kaya Scodelario, James Hetfield e Haley Joel Osment.
Sembra che il 2019 sarà l'anno di Ted Bundy.